Are you looking for inspiration on what to buy your teenager for their birthday? Do you want a brilliant list of the best Christmas gift ideas for teen girls this year? Are you ready to be the favourite auntie/uncle/cousin/best friend/parent/insert-your-own-relationship-to-aforementioned-recipient-here?
Because if you answered yes to any of these – you've come to the right place.
This is my 2016 complete, extensive list of Over 100 gift ideas for teen girls. It's a compilation post of the creme-de-la-creme presents of all my other 2016 Gift Guides. (Yes, I make a lot of them. And, yes, they will be linked when they're uploaded. What can I say – you'll never lack inspiration.) It's almost a Hall of Fame. And it means that you get a sneak peak of 10 things each from some of my upcoming gift guides. I know – you're lucky.
Table Of Contents: (These are all internal links, so you can click on the section of this post you want, or scroll down and read it all)
The teen age bracket is a difficult one to cover – from preteen brats to moody adolescents to mini-adult-18 year olds – but I have tried to include gifts for all ages. So some gifts may be aimed at a little younger of an audience or a more mature one – we have something for everyone here!
I know most of you are probably confused as to why I've posted this so early – but I have loads of Blogging 101 posts coming up that feature a lot of things I need this post on. Things like coding (internal page links; newsletter pop-ups) and blog promotion and so many more cool things that I'm starting to implement around here. This post is going to be a bit of a test dummy as my yearly gift guides are my most successful posts, so I wanted to get it out sooner rather than later so that I could actually do these things and write about them. Cool? Cool. But enough about that – just scroll down, enjoy the visuals and Pin all your favourite presents.
My Top 10 Favourite Wishlist-Worthy Gifts This Christmas
I think we all know the struggle –  during the year there's always so much that we all want – trainers, room decorations, that cool game, absurdly expensive (but so, so pretty) phone-cases – but when it comes to Christmas . . .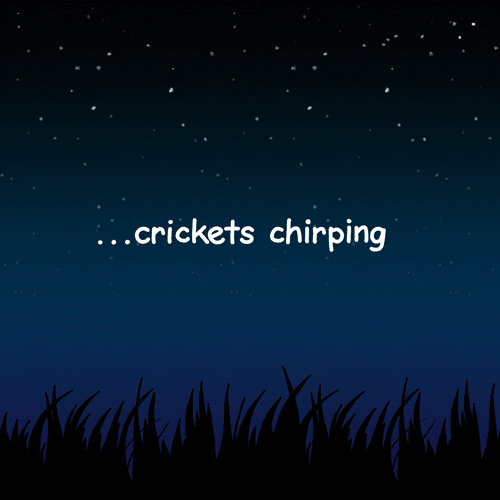 Wishlist suddenly empty. Which is also incredibly unhelpful for people buying gifts – a shrug and an "I don't know" is unsurprisingly hard to go off. So, without further ado, I present to you my Top 10 Christmas Selections this year for my wishlist – so that if you're looking for some Christmas, or Birthday, or just general I-want-stuff wishlist inspo I have you covered. 
Technology


Namely, big expensive gadgets that we all crave. Like phones, laptops, that not-essential-but-so-amazingly-pretty Mac (buy your kid a Mac and they could become Youtubers and earn you your money back x 1,000,000, so there's that) . . . If you want to bring out the big guns this Christmas, technology is a pretty safe bet.

Gold Plated Swarovski Crystal Apple iPhone 6 – $900
I know right – you didn't think Apple could get more luxurious. Well, think again. This is heavy-hitting "I want to buy your love" gift. I said I'd give you the big guns, right?

Samsung S7 Gold – $500
Look, in the technology age we are currently living in people migrate into one of two camps . . . with Apple, or against. We against still use Microsoft computers and have phones run by Android and, despite all the adversity, still manage to find cute phone cases for them. If your recepient is an Anti-Apple, the big thing is the Samsung S7 – and I have it, so I can personally tell you it's brilliant.

Fujifilm Polaroid Camera – $50
I personally adore these. One: they come in loads of really cute pastel colours that make photos like this brilliant. And two: instant photos.

Apple Mac – $1,000

Apple Macbook Rose Gold – $1,000
Honestly, I'm not even going to bother recommending any other laptop. Because, when it comes down to it, it's either Apple or it's not. That's the brutal truth. Other brands may have their advantages – like gaming PCs, or some acronym that nobody really cares about – but at the end of the day: it's still just another brand that isn't Apple.

2-in-1 Laptop and Tablet – $699
It brings me great delight to be able to honestly say – this is something your precious little cinnamon biscuit might like just as much if not more than an Apple computer. Because Apple don't have 2-in-1 – but this nifty thing does!
Food Gift Boxes
One thing teens generally like more than sleep (and we really do love sleep. My spirit animal is a sloth) is food. I mean, stuffing our faces full of junk food, sugar and salt is like . . . a heavenly duty. Why do you think so many of us have acne?
I know – mind = blown.

Bestselling Token of Appreciation Gift Tower – Brownies, Toffee, Cookies & More – $23

Chocolate Care Package – $36

Brownie And Cookie Gift Box – $16

Assorted Cake and Dessert Box – $56

Sweets 'n' Snacks Care Package – $34.95
Want to head back to the Table Of Contents? Click Here!
10 Technological Gifts, Gadgets and Accessories Teen Girls Will Love
We live in the age of technology, it's undeniable. People say millennials are addicted to their gadgets, but the real culprits are those born after 2000. I have a baby brother who was born in 2006 and he knows literally nothing but technology – so, regardless of what age your teen is, I guarantee a technology-related gift will be an absolute hit. This is just a sneak peek of my complete Technology Gift Guide, which is dropping soon, so enjoy.
10 Practical Gifts For Teen Girls
Practical presents don't have to be boring! If you want to get your person a gift that they'll actually find helpful in their everyday life as a pose to just smiling at it when they open it and then forgetting about – this is your section.
And this. Because grammar is important.

Grammar Mug – $10
Now I want to include mugs. Fine – but only a few. And only funny ones.

My Face Mug – $8.99

That's What She Said Mug – $9.99
10 Best Friend Gifts!
Best friend gifts are one of the most frequent searches that my gift guides usually turn up on, so this year I decided to add in a whole new gift guide dedicated purely to BFF presents! Because if you want to show your bestie you love 'em, a best friend gift is the way to go.
Best Friend Rings
Best friend rings are among the cutest things in existence. Whether you and your best friend are the television addicted teenagers (Supernatural! Sherlock! Yay!) or you just want to take cute Instagram photos, best friend rings could be for you.
10 Teen Girl Room Decorations!
 Before I even start with an introduction to this post – have a pizza slice bean bag chair. Yes. You heard me correctly. What are two things teenagers love? Junk food and laziness? Well, look at me finding the perfect combination. You're welcome, world.

Pizza Bean Bag Chair – $90
Oh, and a sushi one. Because kawaii.

Sushi Pillow – $228
50 Gift Ideas Under $50
Okay, so now for the fun part – uninterrupted present surfing. You don't need me talking through every single gift idea I'm presenting you. And the best part? These are all cheap. Yes, this section is completely dedicated to cheap gifts under $50. You're welcome, world.

Mermaid Blanket – $50
Thug Mug – $14

Pressed Flowers Phone Case – $16

You Make Me Smile Top – $15

Embroidered Lavender T-Shirt – $25

"Fucking Brilliant" – A Notebook – $9.95

Boy Bye Embroidered Cap – $19.99

Weird Embroidered Tee – $15

Pink Sunglasses – $12

Cute Cat Handbag – $20

Light Blue Sunglasses – $14.99

THE BEST GAME IN THE HISTORY OF THE WORLD.
Katana Book Ends – $10

Youth Cap – $4

Anti-Social Social Club – $4.20

Money Maze Piggy Bank – $5

642 Fashion Things To Draw – $14

Panda Money Stealer – $13.99

Digital Piggy Bank – $13.47

"Why I'm In A Really, Really Bad Mood" – $9

"Get Your Shit Together" – $9

Decision Maker – $11

Cat Ears Beanie – $4.30

"I Gotta Be Me" Journal – $18

Good Vibes Only Necklace – $42

Wonder Woman Converses – $50

Giant Unicorn Inflatable – $49.99

I Need My Space Embroidered Cap – $25

Donald Trump Toilet Paper – $14

Unicorn Onesie – $20

Rose Gold Watch – $20

Panda Onesie – $19.85

Unicorn Slippers – $6

Celestial Shorts – $35

Anti-Social Necklace – $15

Lace Bralet – $10

"You're Disgusting" Bunting – $17
And that's it! Hopefully, you found this post helpful and you're now bursting at the seams with ideas of what gifts to buy people and what to stock your wishlist with!
Also – what were your favourite gifts? Tell me – and if you're feeling generous Pin them for me too. Wink wink.
STOP. SHARE. COMMENT.
I don't know why you're still reading this, but do me a solid and if you liked this post SHARE IT.