That's it, I'm bohemian.
Well, when I'm not being tumblr, or craving luxury or just feeling like a complete Goth.
But you know what, guys? I AM A PERSON. I AM A REAL PERSON CONSTRUCTED OF REAL THOUGHTS, EMOTIONS AND PREFERENCES BASED ON MORE THAN JUST ONE SOCIAL CATEGORY I PUT MYSELF INTO BECAUSE SOCIETY TEACHES THAT "IF YOU LIKE THIS, YOU ARE THAT". I LIKE WINGS, DOESN'T MAKE ME A FUCKING FAIRY.
Anyhow.
As you guys know me, I'm sure you find it much easier to believe that I believe in strange things like tarot cards and little fat guys floating (a slightly paraphrased rendition of the Buddha) than a big old guy sitting in the clouds staring down at us. If not for the pure fact that I hate people and I am one, so how the fuck must he feel? I'm guessing it's like when a perfect 10 gets drunk and hooks up with a 2 then has to skulk out in shame the next day.
You don't have dignity, but you do have herpes! Woo!
Well, maybe the Almighty Lord put a metaphorical condom on it and awoke after millennia of human existence without a bunch of regret, but considering that I can't watch Sims for more than twenty minutes without thinking what a bunch of fucktards and mercilessly killing them all (what can I say; I'm creative) and to someone that high up we're not even on a Sim's level . . . I highly doubt it. I could go all political or current affairs or even just general and talk about how parents disown children for having sex with the wrong person, but this "God" still loves us even after we murder billions (and, over the years, it really has been billions) of his creations – in his name – and then we won't even mention grand massacres of people that he created on our national news because of their skin colour. Which is something else that . . . he created. (If you don't know what I'm talking about; ask what happened in the same week as the Charlie Hebdo incident. I'm so glad that incident got the deserved coverage and international mourning, truly I am, but why was the same not done for the thousands that died in Nigeria?) So first we destroy his creations and secondly we second guess him by calling some of those said creations wrong. I'm just saying, if we were my children I'd have taken away our toys a long time ago.
Not to say that anyone's personal beliefs are wrong – I don't think any one belief is superior to another. I think we're all entitled to our opinions and we have a responsibility to respect each other's opinions. If you have a faith, then good for you; if you don't, that's fine too. If you just want to get on with your life and look at some pretty jewellery . . . I'm sorry, I kind of sold you dreams with this massively long introduction, but I'm getting to it.
But, um, yeah . . . wow, that was ever so eloquent    can we make it through one post without your sass? Please? 
My "spirituality" as it were is more a collection of influences that I have adopted to fit my outlook on life – hence the no religion because I really don't want to insult the idea of actual believers with my flimsy pic-n-mix style. A lot of what I believe in are more ideas than anything else – the idea of karma, meditation, tarot, crystals etc etc. I mainly just believe in balance and striving to reach total balance and peace and my jewellery "collection" is based on these beliefs. (The celestial aspect is because the sun and the moon just represent a yin-yang type symbol to me)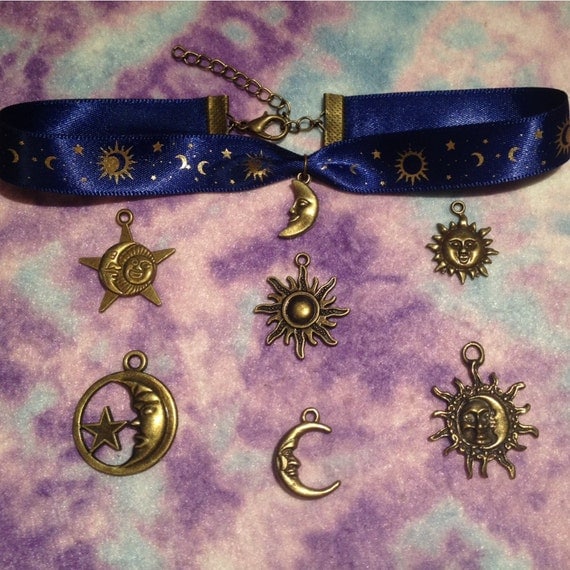 Celestial Ribbon Choker – £5.39 
Nefertiti Necklace Silver – £5.99
Buddhist Buddha Amulet Pendant – £4.99
Jar of Dandelion Wishes Necklace – £10.99
Vintage Style Porcelain Beads Buddhist Wrist Mala Bracelet – £4.49
Ovalbuy Dark Color Jasper Stone Carved Dragon Amulet Pendant – £3.39
INOX Men's Stainless Steel Black Oxidized Ganesh Ring – £18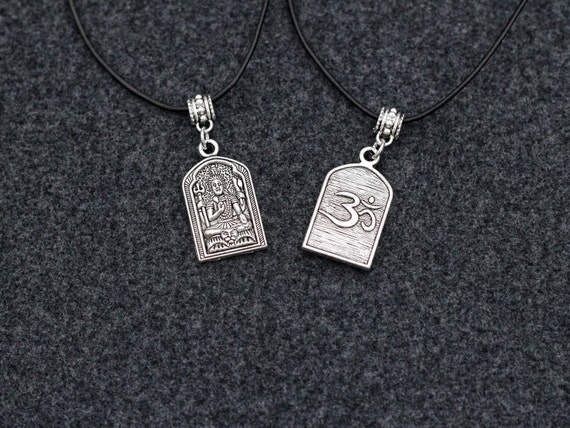 Chinese Style Agate Jade Beads Aventurine – £3.82
14ct Two-Tone Small Two-Tone Celestial Pendant – £88.43
Elegant Buddha Heart Om Mani Padme Hum Mantra sterling silver Pendant Necklace -Fortune buddhist Jewelry – £26.99
Yevita Retro Vintage Bronze Pocket Watch 4.5cm Dia with Chain Fire Dragon – £8.49
Celestial Moon Charm Necklace – £5.99
Okay, so that's me done! Thank fuck it's all over – half term next week! Hope you're all going to sleep as much as I will!